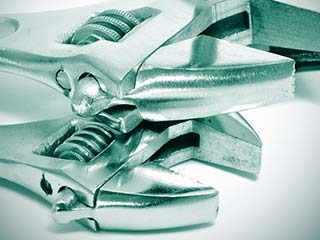 It's easy to tell when there is something wrong with the HVAC ducts. It might be very dusty indoors despite frequent cleaning, or you could sense a bad smell coming from the vents. This means there are possible cracks in the duct, or worse – mold. If you notice any of these, it's best to take action straight away.
Air Duct Cleaning
This is the primary solution for such issues, and it should start with a thorough inspection. If it's only dirt and dust that is found in your ducts, then all it takes is a thorough cleaning session. Mold and mildew, on the other hand, require treatment with potent yet safe materials. When there is minor damage, such as leaks or small cracks, scheduling for duct repair is usually enough to solve these issues. Afterwards, the surfaces require sanitizing for preventing future microorganism growth.
Air Duct Replacement
This step is necessary when the damage is beyond repair. If the duct is outdated, or there are too many cracks or holes to be simply repaired or resealed, replacement is the ideal solution. The new part should match and fit the system perfectly, leaving no gaps at any point. With this in mind, make sure to inspect your ductwork once or twice a year, in order to avoid such serious wear and tear.
Replacing Air Filters
It is best if the filters are replaced along with the ducts. In general, they require more frequent changing as it is a lot easier for them to get filled with dust and debris. The ideal new filters should trap even the tiniest particles and microorganisms that want to make an entry into your home. They should be easy to clean, to maintain and replace. Moreover, the longer their useful life is the better. Last but not least, make sure they are fitted securely as this is essential for proper filter operation.
Dryer Vent Replacement
The duct of the dryer exhaust system usually requires changing more often. This is especially the case when it is made from plastic, foil or flexible metal. The strongest and most durable ducts are made from rigid metal. They have the lowest lint buildup rate and the highest level of fire resistance and are the most challenging to fit. In general, tight and secure fitting is essential, so sometimes this may be a problem.
Give Our Team a Ring
Alongside cleaning, air duct replacement is sometimes necessary if your ductwork is exhausted. For more information or services, you can contact our team of professionals from Air Duct Cleaning Fremont. Let us professionally clean, repair and replace your ducts to make sure you enjoy the air quality that you deserve!