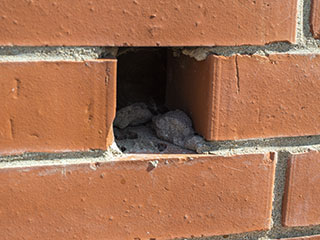 Client satisfaction comes with clean indoor atmospheres. Indoor environments are healthy when air ducts and HVAC units are clean. Our company is an expert in air duct and HVAC unit cleaning services. We are equipped properly so that we can perform such services with caution and remove filth but also bacteria, fungi and allergens from the ducts. We clean the condenser unit and exhaust systems and are experts in dryer vent cleaning.
Well-equiped Staff For Dust Duct Removal
The machinery we use is of the highest quality and has amazing potential for full and efficient dust removal from the ducts and instantly out of your house. We also offer air duct repair service and specialize in the proper sealing of ducts. We offer air duct maintenance and also replacement.
Well-trained Air Duct Contractors For Immediate, Full And Great Services!
The appearance of people today is of great importance and that's why dryers are so important appliances to every household. Our job at Air Duct Cleaning Fremont is to ensure that your appliance will keep you clean and tidy for your work without giving you trouble or put your house and family in jeopardy. One of our first priorities is cleaning a dryer vent.
Dryer Duct & Vent Cleaning Specialists
When it comes to dryers at home, there is a high concentration of lint in the vents and air ducts that will not allow the hot air to dry well the clothes. The buildup lint will also block the exit of the hot air into the open environment. As a consequence, the clothes will never dry properly and the dryer will strive to dry them with no good results. The clothes will still be damp and lose their nice scent while the dryer will consume double energy than it is supposed to. The entrapped hot air inside the vents will be the reason of a possible fire; of course, this is not a casual situation but it is highly possible and that's why our air vent cleaning service is so important.
Commercial Vent Cleaning & Maintenance
If you have a business that relates to these appliances or a restaurant where you expect food smells from frying or garbage to be absorbed and removed from the dryer vents, you will certainly need our services. In fact, our dryer vent kitchen exhaust hood cleaning service can guarantee that your customers will enjoy their dinners without knowing what's cooking in your kitchen. One of the basic secrets of successful businesses is the pleasant environments and smell is one of the most sensitive senses, especially in places associated with food and drinks.
Air Duct Sanitizing And Inspection
The goal of Air Duct Cleaning Fremont is to keep the vents and ducts of your appliances perfectly clean and that's why we are equipped with the necessary tools for thorough air duct sanitizing and inspection of all the ducts and vents. Our technicians will also engage on the required repairs that could block the good operation of the system or waste energy.
Air Duct & Filter Replacement
When filter cleaning is not sufficient anymore, it will be time to replace air duct filter with a new one. Appliances exist to make your lives easier, faster and more comfortable and not add to your problems and we can make that happen.