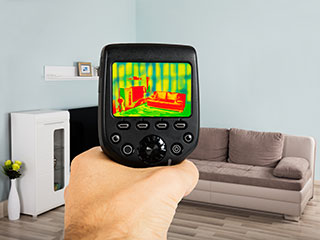 The condition of the attic insulation at your home and business might affect (and not in a good way) the electricity bills and your business activity. How? It may lead to air escaping through the roof, walls and other sensitive areas, making it that much harder for the A/C system to do its job properly.
Dangers of Unproper Insulation
An unsealed attic can lead to humidity, water damages, mold, rodents, bacteria and microbes problems, which may result in any number of light to severe health issues. This may sound manageable, but in some cases, it may bring the health department knocking on your door and at times, even make them limit or suspend your business activity. At Air Duct Cleaning Fremont, CA our professionals can help your home and business become healthier to stay at, more hygienic, and more reasonable with their electricity usage and bills.
Professional Removal
If you've noticed that your old insulation is inefficient and causing all sorts of inconveniences, it's time to opt for a replacement. Before starting off on the process, our technicians will remove all the remaining materials to make sure the area is ready for the new application and that it is dust, debris and pathogen free. This way, the new insulation will be efficient, will last for much longer, and will be a lot more cost-effective.
Cleaning Every Corner
Once all the materials of the worn-out insulation are removed, our technicians will completely clean the attic, to make sure it is safe and healthy again. You can rest assured that all unwanted particles and micro-organisms will be long gone from the area. Besides, cleaning the attic before applying the new insulation, will contribute to the new material's efficiency and longevity.
Proper Decontamination
Cleaning the attic from dust and leftovers of the old insulation is simply not enough sometimes. There might be bacteria or germs that you cannot see with the naked eye still present and even if they are vacuumed, they may leave some remnants behind that will facilitate their return. If you want to ensure your home or business remain clean and safe, it's recommended for you to employ a decontamination service. The pathogens and micro-organisms have to be removed by meticulous sanitization, executed by trained professionals.
At Your Service!
There are many advantages that proper insulation brings to an establishment, but also many issues if neglected. If you are a business owner and want to stop wasting money and time on air conditioning and cleaning – give us a call. Our experts from Air Duct Cleaning Fremont will gladly provide you with top-notch attic insulation services and solutions.